Hello friends! Today is the first day of spring so I'm coming to you live with pictures and conversation on my recent spring break trip to the Czech Republic, where I visited my stylish and fabulously adventurous little sister in her temporary home.
If you keep up with my life, perhaps you remember a certain study abroad semester back in 2015 that took me to Prague for a brief (BRIEF) stint. It was intended to be a full day but due to the interference of a Berlin bar crawl, a furniture elevator full of Bulgarians, and a missed train, the trip totaled something like six hours. But, all is well that ends well, as I made it back for a full six days this time.
And wow, is Prague fun. My sister was a spectacular tour guide and took us to all the best tourist and non-tourist sites from Charles Bride, up to Prague Castle, the cute neighborhoods beyond, and to many a bar with dogs inside. This time around, I understood the city to be much more than a beautiful but crowded bridge and trdelnik treats. (Although a flame cooked pastry with cinnamon sugar and chocolate is a pretty good reason to like a place.)
The best things we did, in no particular order:
1. Petrin Hill, Prague Castle, Castle District walk. This long stroll was so scenic and gives the best view of the famous orange/ red rooftops that make the city look so appealing from above and the colorful neighborhood behind was a hidden treasure.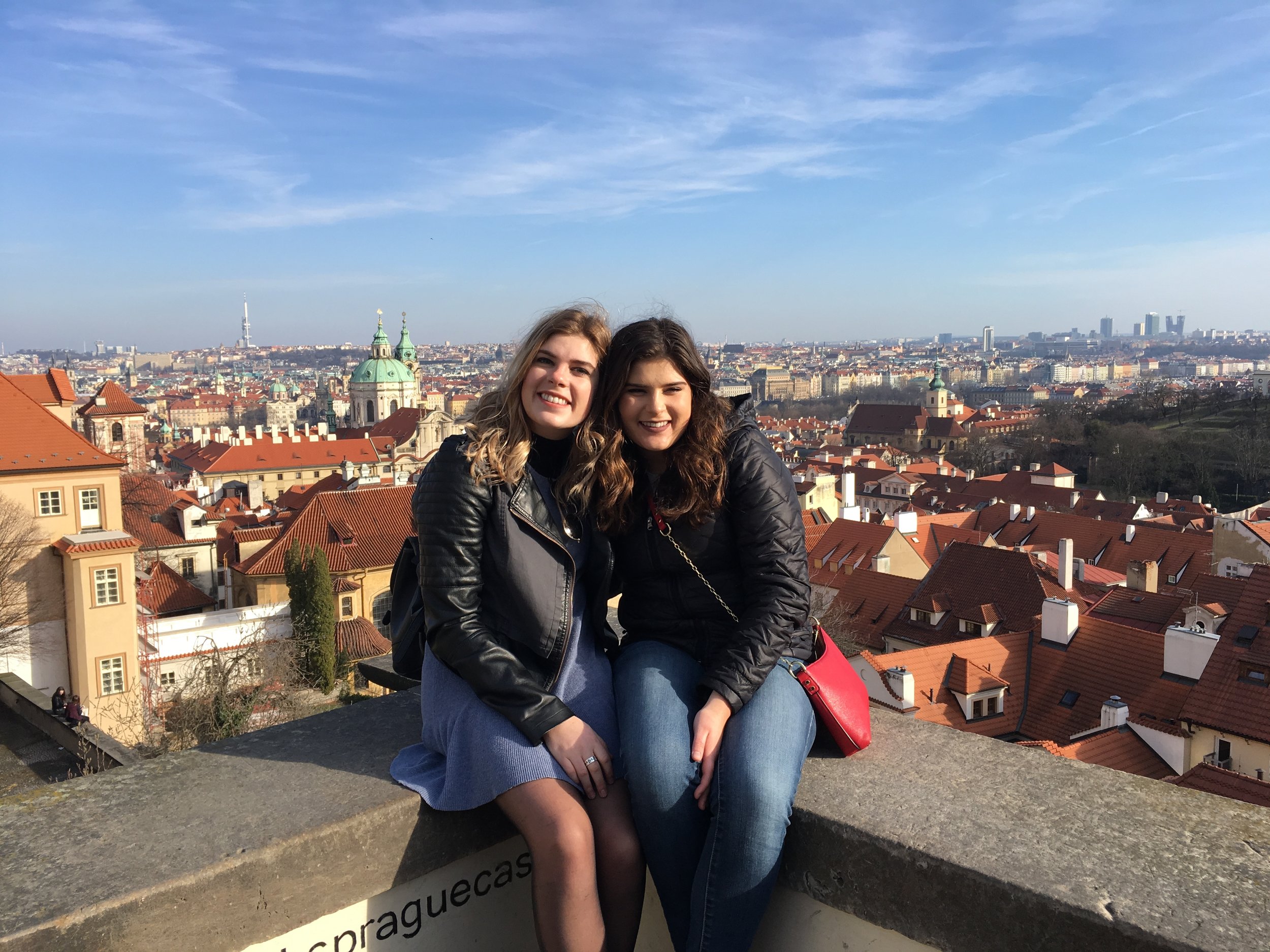 2. The weird bar scene! My sister, having lived in Prague for a few months now, took us on a bit of a grand tour. One had two massive in-house dogs to pet while you order at the bar, swings made of skateboards, and a labyrinth of lofts and rooms. Another hosted an 80s and 90s dance party at which Maddy and I led the dance floor in a rousing macarena. And one was formed out of a WWII bunker. One could probably spend a lot of time just popping into all the bars in Prague and being extremely entertained.
3. Holešovice neighborhood. One day, my family went on a day trip and I stayed behind to do a little solo exploration-- my favorite activity. I had the best time here lounging in cafes, wandering in the massive design museum, and buying impractical souvenirs. (A ukulele. I bought a damn ukulele).
4. Museums. The design museum (DOX), Prague Castle and buildings, the Jewish Cemetary and Synogogue, and the Franz Kafka museum were all a great time.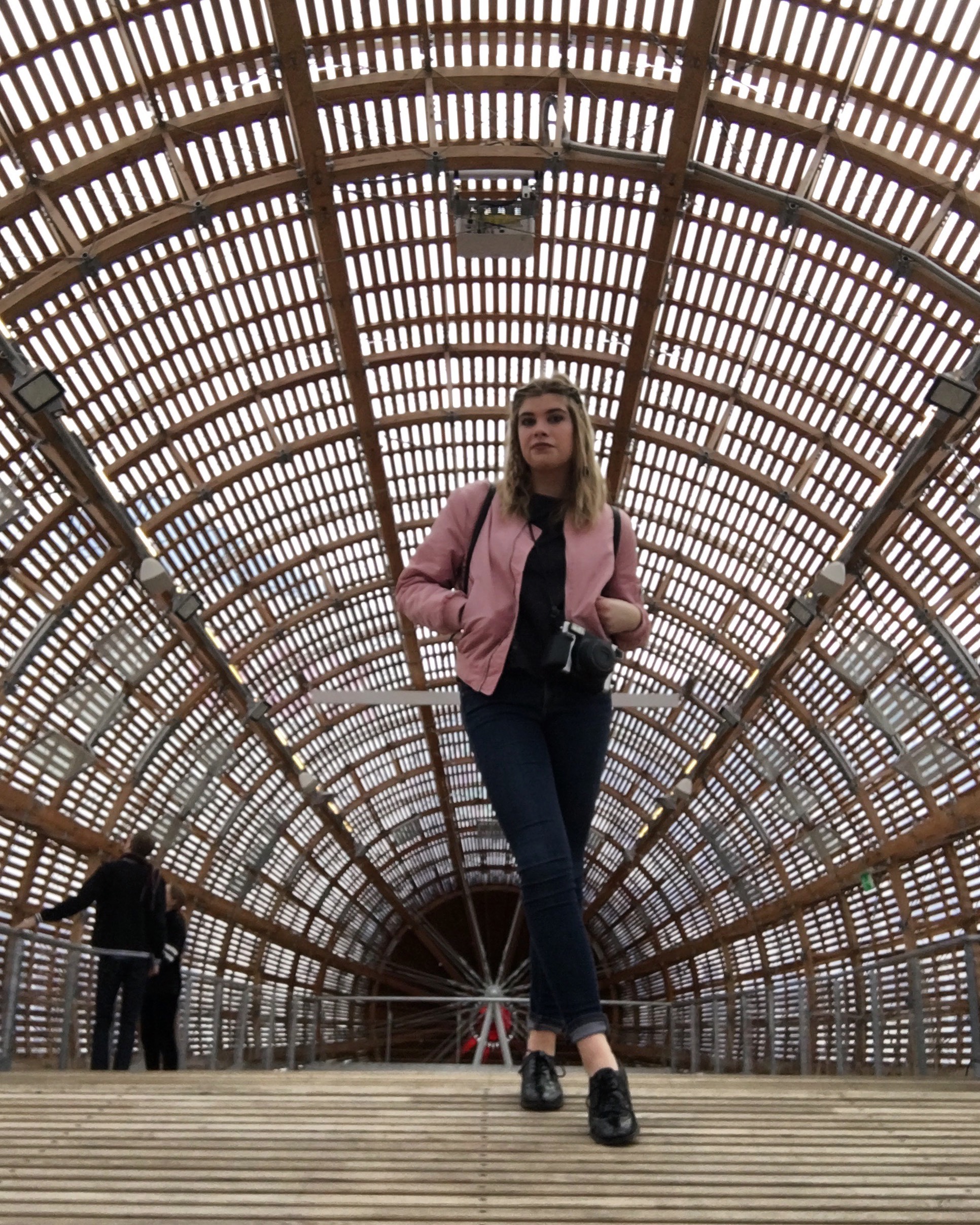 5. Vitkov hill and National Monument. I love anything that involves a hike and a good view. This had both.
I really loved Prague. IT really feels like a place where someone could live for awhile and never run out of things to do. Thank you to the lovely Madison Prokott for the fun! Now come home to me please.
P.S. I read two books on this trip. 1. sequel to Red Queen, Glass Sword by Victoria Aveyard and 2. The Martian by Andy Weir. Both are recommendable, but The Martian is one of my new favorites.